Celebrating Women in Tennis
This Women's Day, and Women's Month, Baseline Racquets would like to take a look back at the tennis greats that paved the way for future female tennis stars. We're celebrating the game changers and the strong women who changed the sport for the better.
We'll also be taking a look at the current and future stars and their remarkable achievements as they continue to break records in the sport.
The women who set the stage for the future stars
We can't celebrate the incredible female athletes of today without looking at the unbelievable achievements of past legends. Here's Baseline's top 6 list of past players and their enormous contributions to the game.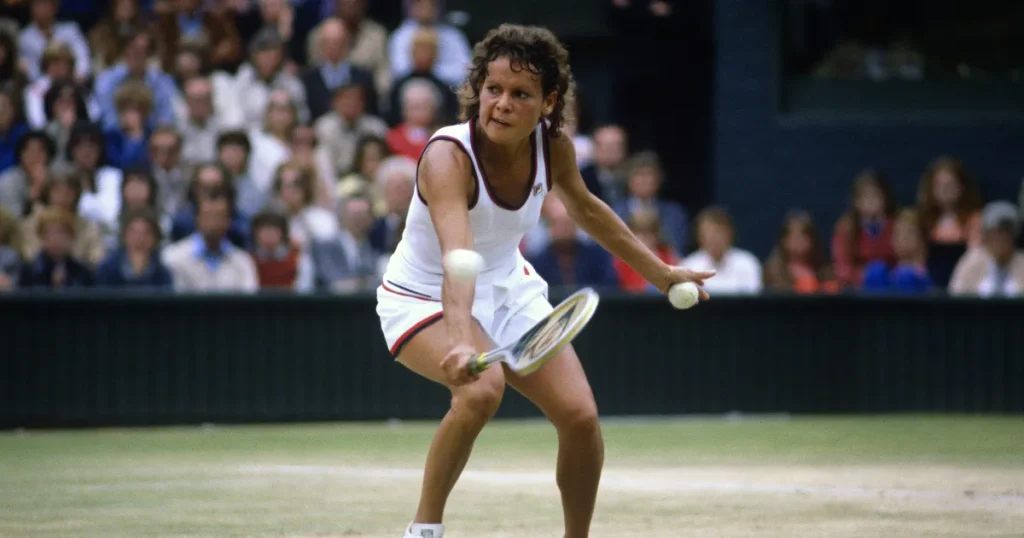 6. Evonne Goolalong
Australian-born Evonne Goolagong turned pro in 1968 and earned an outstanding 68 career titles, winning 7 Grand Slam titles. Her achievements are made even more impressive by the fact that she was the only mother since WW1 to have won Wimbledon, winning the prestigious Grand Slam in 1980. She certainly inspired a generation of women and mothers alike.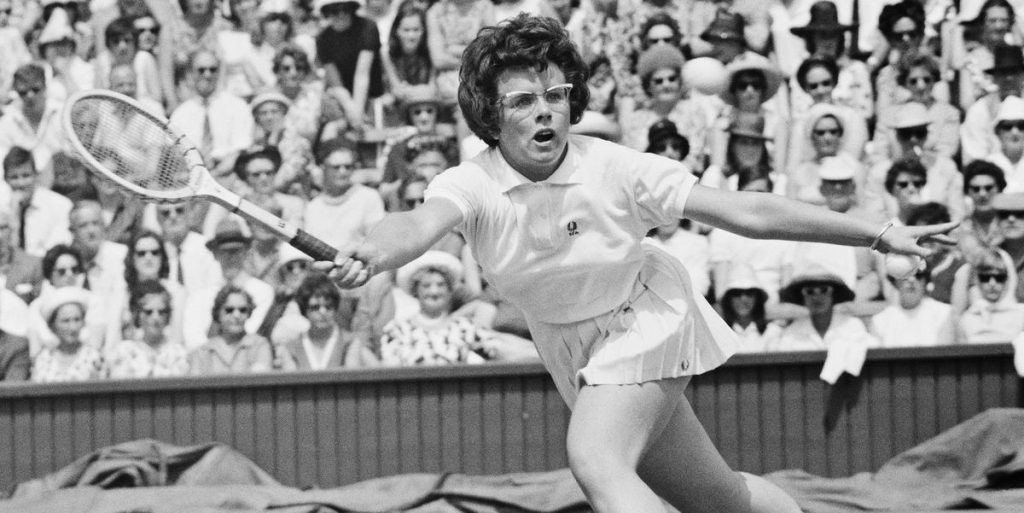 5. Billie Jean King
A champion on the court and for women's equality, no tennis greats list can go without Billie Jean King. Turning pro in 1968, the US-born tennis star would go on to win 12 Grand Slams and 129 career titles. Billie has fought for equality her entire life – advocating for equal pay in tennis. In the battle of the sexes exhibition match, she famously beat Bobby Riggs, inspiring women around the world.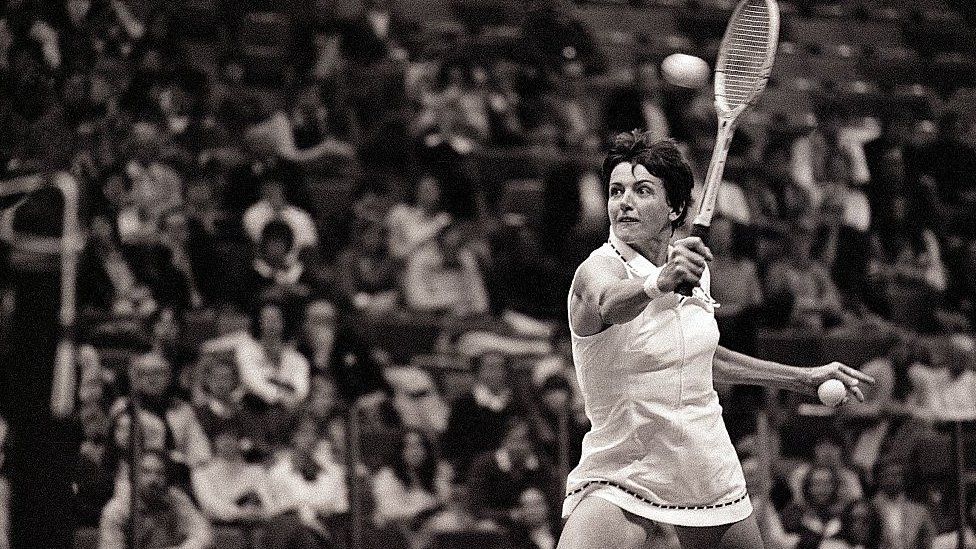 4. Margaret Court
Another famous Aussie to grace our list is the unbelievable Margaret Court. With 192 career titles and 24 Grand Slams, she is arguably the best player of all time. Lesser known are her additional 19 doubles and 19 mixed doubles titles, giving Court a record 62 Major titles to her credit.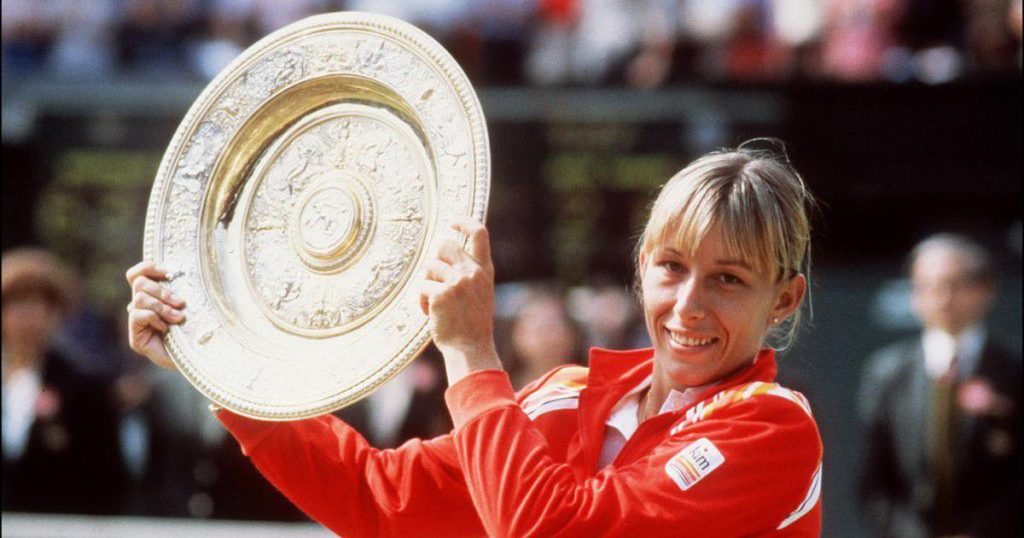 3. Martina Navratilova
The triple threat of tennis and one of the most dominant players over a decade was Martina Navratilova. Turning pro in 1975, Navratilova won 167 career titles and 18 Grand Slam Singles titles. But wait, that's not all.. .
Navratilova is also one of the greatest doubles players ever, having won 31 Grand Slam Doubles titles and 10 Grand Slam Mixed Doubles titles. Plus, her record 9 Wimbledon Singles titles make her the record holder for the most prestigious Grand Slam event.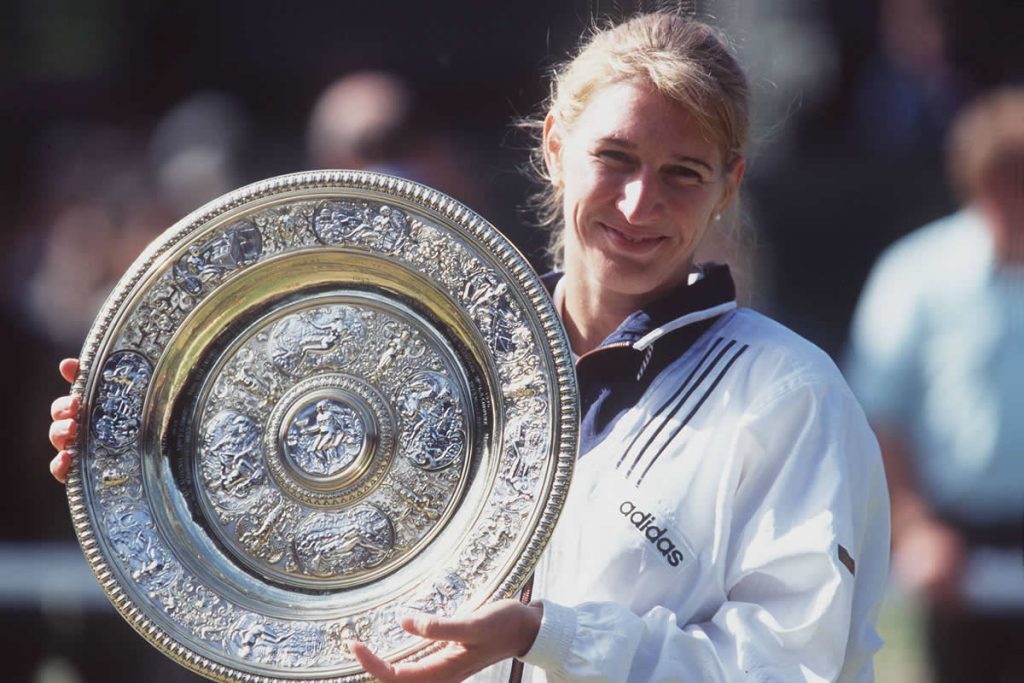 2. Steffi Graf
Hot on the heels of Court's Grand Slam record, is German champion Steffi Graf.  With 22 Grand Slam Singles titles and 107 career titles, Graf was a favourite of the 80's and 90's. 
Arguably the most consistent player, Graf has won on all surfaces with a record 377 weeks ranked at number 1. She's also taken home the calendar year Golden Slam by winning the Olympic Gold in 1988.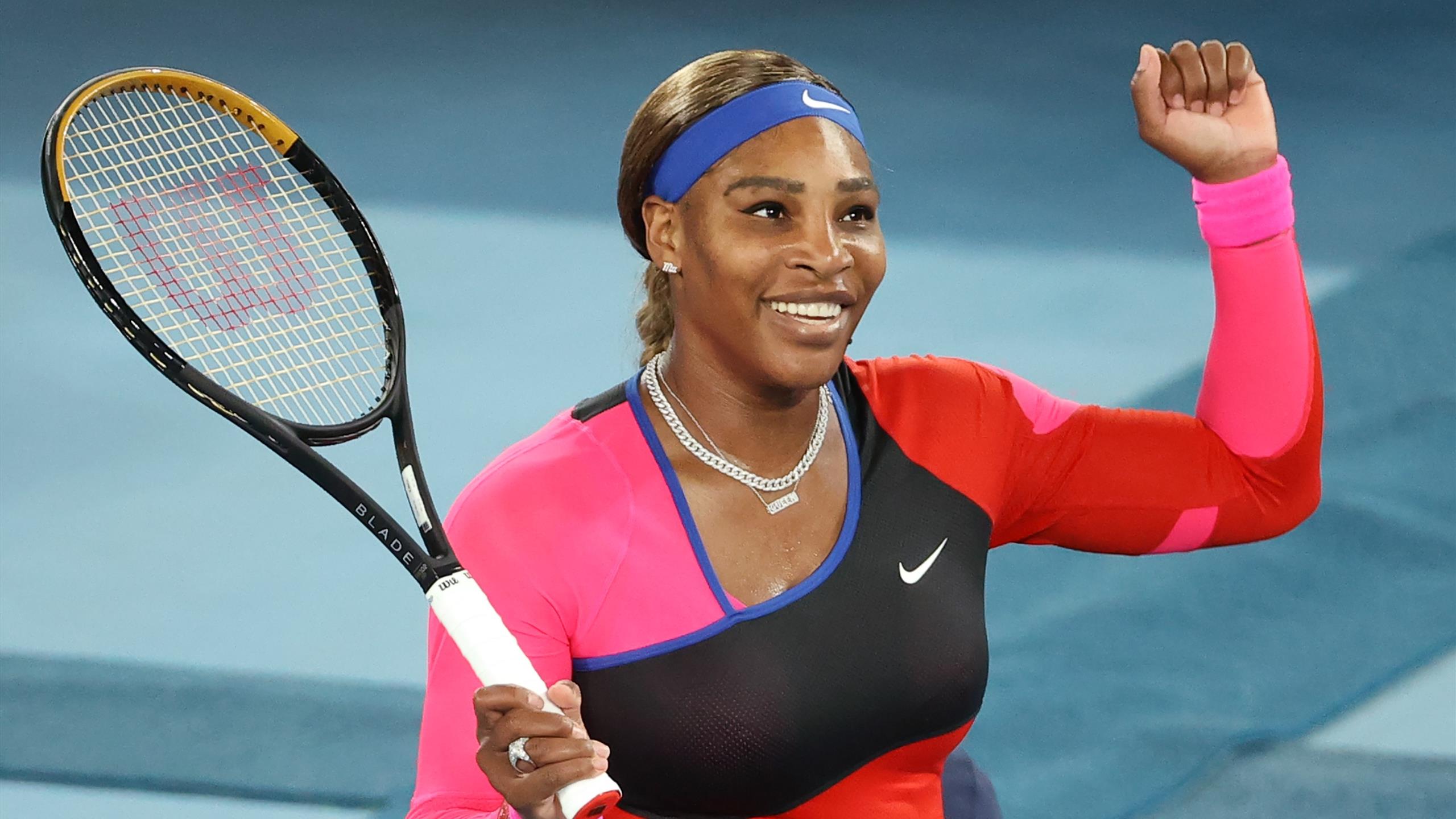 1. Serena Williams
The undeniable GOAT is the one and only Serena Williams. Her remarkable 23 Grand Slam Singles titles make this American the greatest tennis player of the modern era. Serena turned pro in 1995 and has 73 career titles. 
As one of the strongest and most powerful women to ever play the game, Serena Williams has shaped the sport of tennis. Her sister Venus deserves a special mention as together, they have won 14 Grand Slam Doubles titles.

Since becoming a mother, Serena has also reached 4 Grand Slam finals – an incredible feat. With her consistently high level of play, we hope to see her achieve the record-tying 24th Grand Slam.
The future stars and record breakers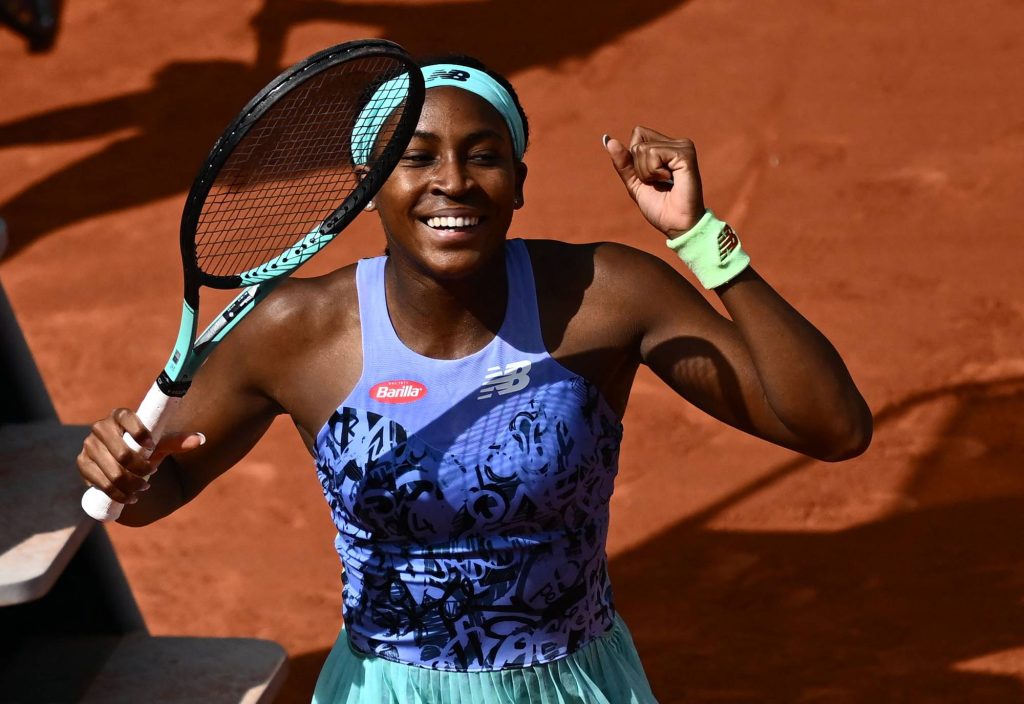 Coco Gauff
Coco Gauff made her debut on the Grand Slam tennis scene as a 15-year-old in 2018, beating Venus Williams. This made her one of the youngest Grand Slam contenders in history.

Since then she's consistently impressed everyone with her performances reaching the quarterfinals at the 2021 French Open and the semifinals of the Italian Open.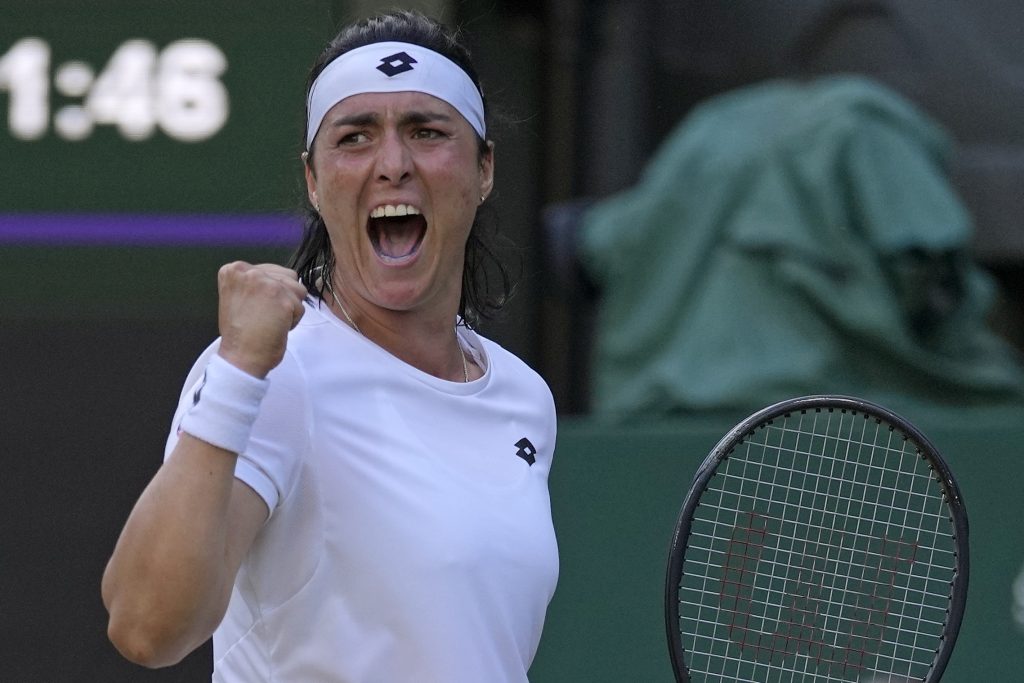 Ons Jabeur
Making the continent of Africa proud is Tunisian-born Ons Jabeur. Apart from being one of the player's favourites, she's also a crowd favourite. This year marked an incredible achievement for her as she entered the Wimbledon final. 
She also became the first Arab woman to enter the top 10 in the WTA rankings. 
We believe Ons has much more to add to the history books!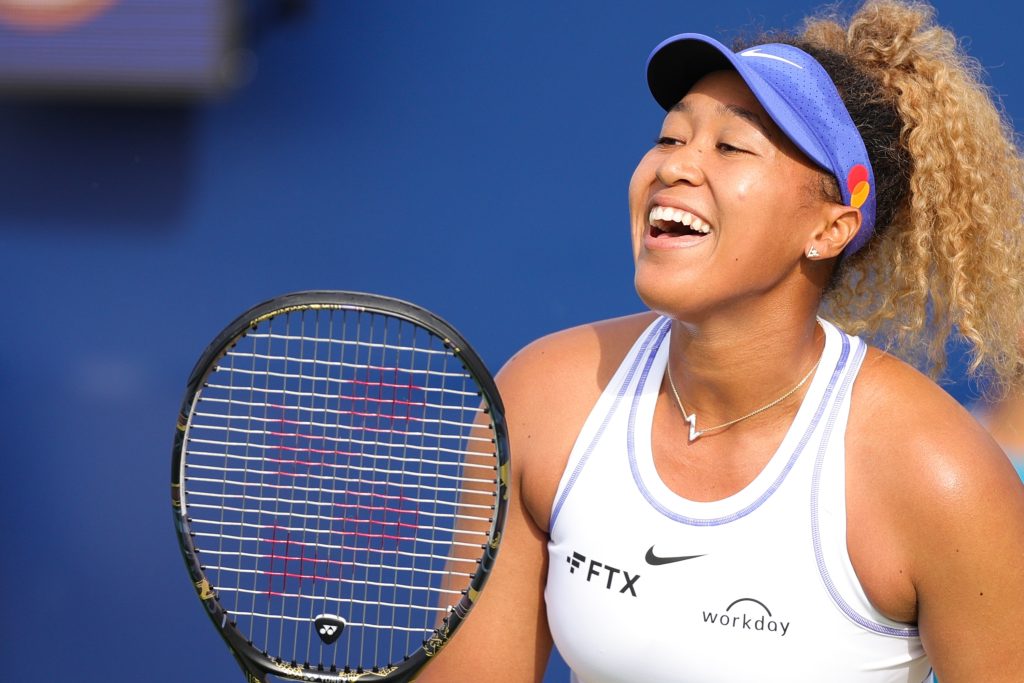 Naomi Osaka
Japanese-born Osaka first qualified for a WTA tournament in 2014. In September 2019, she defeated her great idol Serena Williams to win her maiden Grand Slam – the US Open. This made her the first Japanese woman ever to win a Grand Slam title. 
Osaka now has four Grand Slam titles to her name, winning the US Open in 2020 and Australian Open in 2019 and 2021. She is also the first Asian woman to be ranked No. 1 in the world.
Osaka is also notably a strong woman that stands up for social and political change. She's become a spokesperson against racism and police violence.
What will the future hold?
Baseline Racquets understands there are many more incredible women that have contributed to tennis history that did not make our list, and today we celebrate them all. 
With that in mind, who do you think the next great female tennis star will be? 
Who would you like to see added to our list?